South Indian Wedding Hairstyles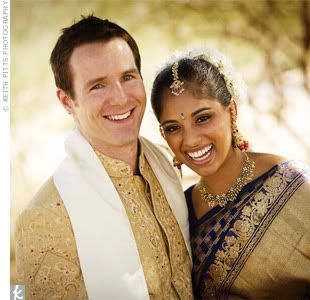 Are you looking for ideas to style your hair for a South Indian wedding? Well, you have come to the right place! South Indian women pride on having beautiful, thick and lustrous hair. They love to grow it long, sometimes even as long as their waists! Of course, not all South Indian women keep their hair this long these days. But when it comes to their wedding, South Indian brides always want to show off thick and lustrous hair. If they are lacking in hair, or length, it is no worries. Because the hairstylist can use hair extensions - secrets of the beauty trade! :)
Check out some of the traditional South Indian Wedding Hairstyles and the more contemporary looks for South Indian brides below.
But first, here is are some great South Indian tips on keeping your hair beautiful, healthy and lustrous.
• Enhance oiling and massaging of scalp.
• Use coconut oil or mustard oil at least three times in a week.
• Use medicated oils like 'Mahabhringraj oil', 'Amala oil' and 'Arnica oil'. Put oil on the scalp and massage gently in the roots of the hair.
• A special Ayurvedic preparation made from Bhringraj (Eclipta elba), Amala, corals, iron and black sesame seeds is very useful and even stops the graying of hair.
• Rub the scalp vigorously after washing the hair. It increases the blood circulation, and activates the sebaceous glands.
Remedies for Premature Graying of Hairs
• Apply a paste made from 2-Tsp. henna powder, 1-tsp. curd, 1-tsp. fenugreek seed powder, 1 tbsp. coffee, 2-tbsp. mint juice and 2-tbsp. basil juice. Apply this paste to the hair for two hours. For a darker color, leave this paste in for 3 to 4 hours. Wash hair with any natural shampoo.
• Grate some fresh ginger. Mix with honey and place it in a jar. Eat 1 tea spoon everyday.
South Indian Wedding Hairstyles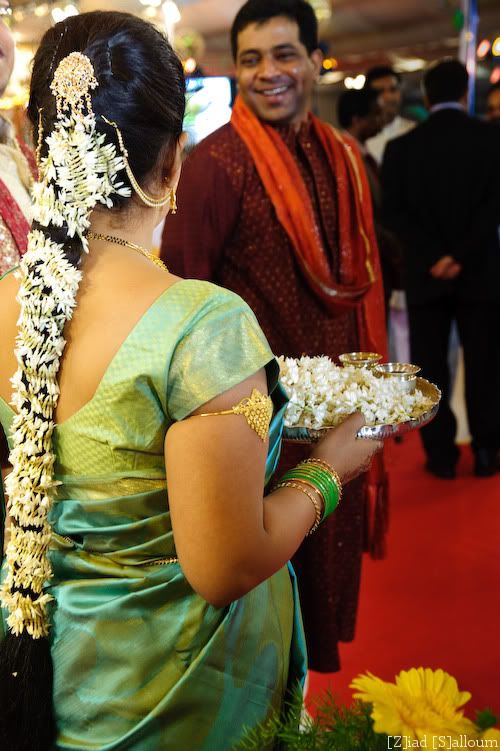 Traditional Jasmine Flowers on a South Indian Bride


South Indian Wedding Hairstyle
Clad with Luscious Fresh Flowers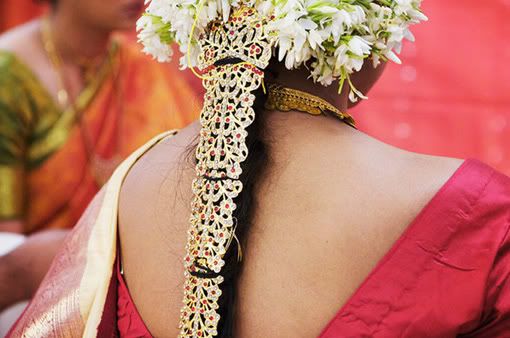 South Indian Wedding Hairstyle
Notice the Hair Adornments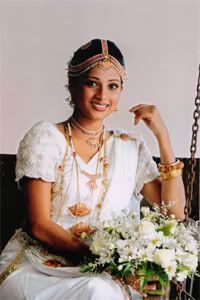 South Indian Wedding Hairstyle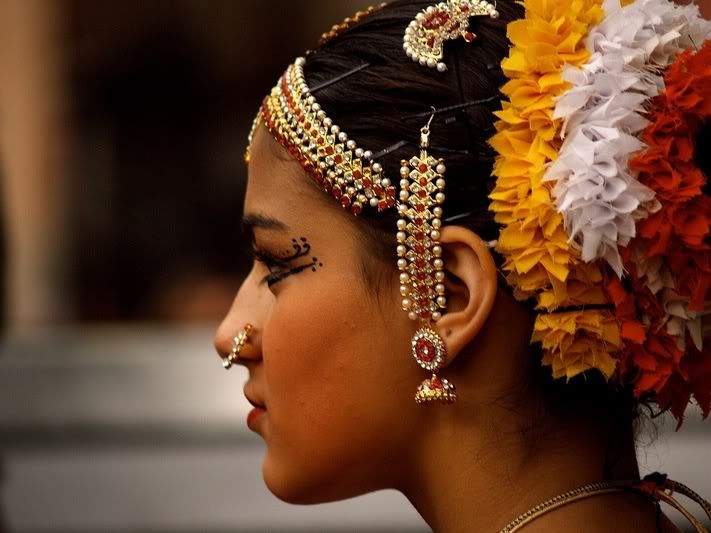 South Indian Wedding Hairstyle
Closer Look at South Indian Hair Jewelry Adornments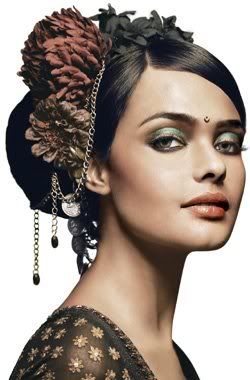 A Contemporary Indian Bridal Updo Hairstyle with Flowers

We recommend you visit BridalSkinCare for Bridal Skin Care Tips and Ideas so that you look your fabulous self on your wedding day! Also visit Simply Home Designs for Stylish Home Design Ideas for your new marital home!
Share