South Indian Bridal Silk Sarees
South Indian brides are usually decked in beautiful sarees. The South Indian silk saree is famed, and is often the choice for South Indian brides. For example, the famed Kanjeevaram sari is made of a heavy silk that is durable enough to be washed in cold water at home. Kanjeevaram silk sarees are typically bold and bright, a perfect choice for any South Indian bride. Other silk sarees are also good, such as the Mandira silk, the Banarasi silks, or the brocade silk sarees. Dharmavaram Silks, Valkalam Silk Sarees, Kanchi Silks, and the Pochampally Silk Sarees are also good choices for a South Indian bride to consider.
South Indian Bridal Silk Sarees
Beige colored Banarasi Silk Saree
This is a more contemporary look for a South Indian Bride
looking to make a bold statement at their wedding.


South Indian actress Kavya Madhavan in beautiful blue color wedding saree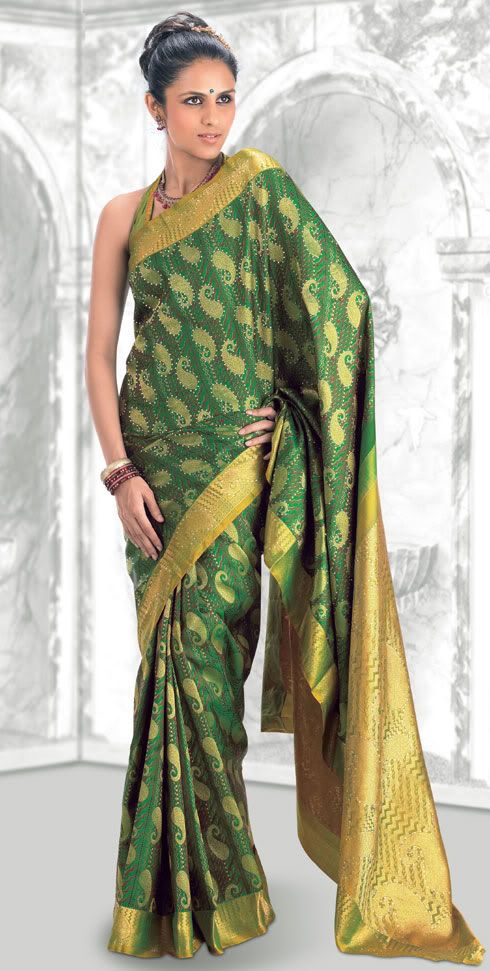 Kanchipuram Hand-woven Pure Silk Bridal Saree - Green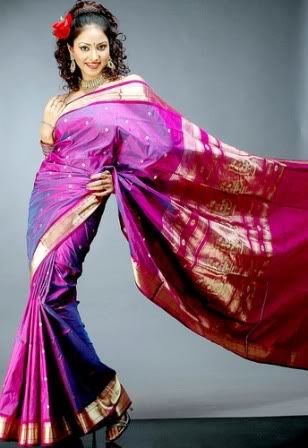 Shimmering Purple South Indian Bridal Silk Saree
http://www.blogger.com/img/blank.gif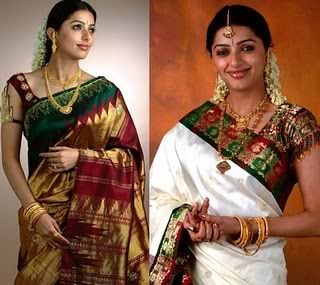 Banarasi Silk Sarees for South Indian Bride

More on South Indian Wedding Dresses:

South Indian Wedding Clothes


We recommend you visit BridalSkinCare for Bridal Skin Care Tips and Ideas so that you look your fabulous self on your wedding day! Also visit Simply Home Designs for Stylish Home Design Ideas for your new marital home!
Labels: South Indian Bridal Sarees 2010
Share