Wedding Kolam Designs
Special South Indian Wedding Decorations
Ideas for Wedding Kolam Designs
Kolam, as it is known in Tamil Nadu, is a type floor art in India. It is an auspicious art of decorating courtyards and prayer halls in India drawn mainly by women and girls. Some women use rice flour to draw a kolam which is the traditional medium to be used while others use sandstone or limestone powder. The designs are then colored with various colored powdered dyes.
Wedding kolams are elaborate and befitting for an auspicious occasion such as a wedding. Kolam are done at the doorsteps and can be a visual treat for incoming wedding guests.
Here are some great ideas for Wedding Kolam Designs.
Wedding Kolam Designs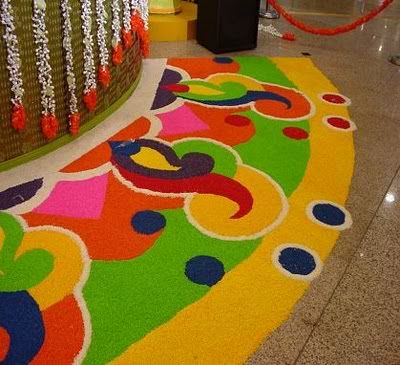 Wedding Kolam Design
One can also adorn the area of the bridal palaquin
with Kolam designs


Wedding Kolam Design
Perfect Kolam Designs Paired with Lights
For a Evening Dinner Reception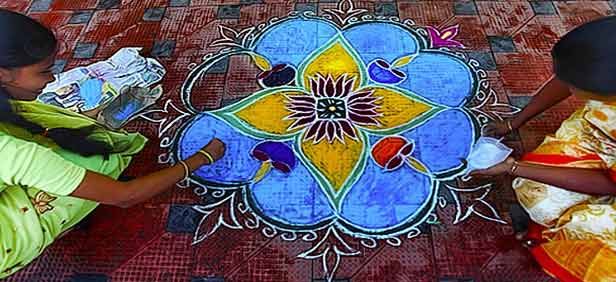 Wedding Kolam Design
Girls preparing the Kolam with powdered dyes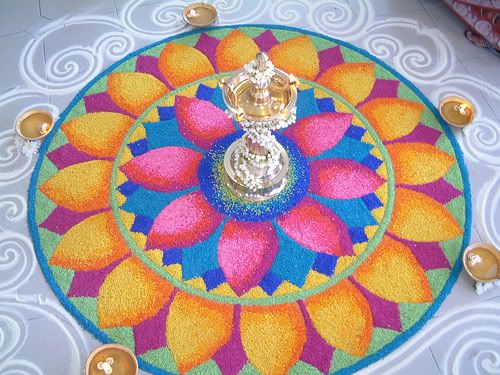 Wedding Kolam Design


Wedding Kolam Design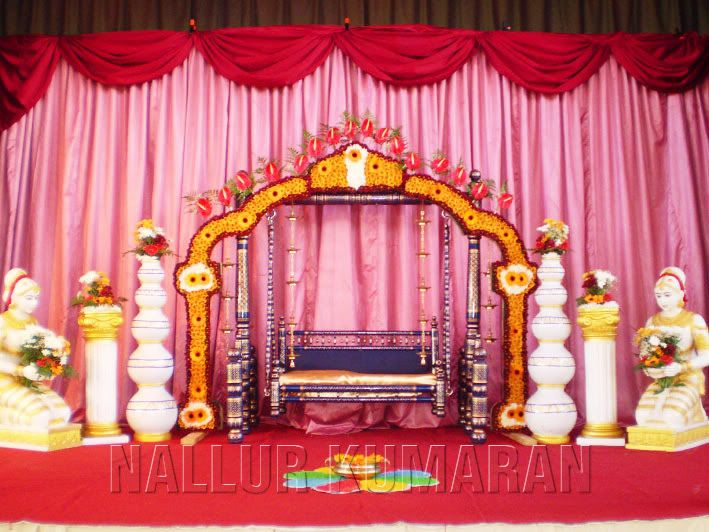 Wedding Kolam Design
An example of how to do a spectacular Wedding
Kolam Design in front of the Wedding Palaquin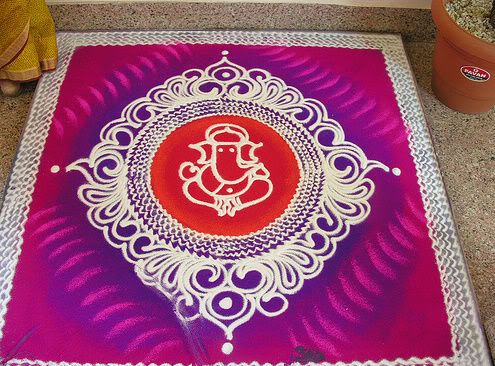 Stunning Wedding Kolam Design

We recommend you visit BridalSkinCare for Bridal Skin Care Tips and Ideas so that you look your fabulous self on your wedding day! Also visit Simply Home Designs for Stylish Home Design Ideas for your new marital home!
Share