Jhumkas Traditional Bridal Jewelry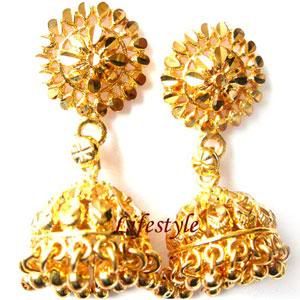 South Indian brides often don themselves with exquisite gold jewelry. No bridal trousseau is complete without gold jewelry. Today, we focus on the traditional South Indian Butta earrings, which are also known as Jhumkas.
Jhumpka earring designs are from ancient designs of Indian jewelry. Some brides shy away from Jhumpka earrings because they fear that it would make them look dowdy, or old-fashioned. But the traditional Jhumpka earrings are simply exquisite, and they go well with a modern bridal look today as well. And we will show you how - scroll down for pictures and ideas!
This is what Devika Rajpali, a Indian Bridal Jewelry expert has to say:

The ethnic and traditional Gold Jhumkas are set carved beautifully and are set ideal to be worn for all occasions. They have certain properties and have a gross gold Weight of 3grams with a marked gold purity of 22kt. The designs are hailed in from ancient designs of jewellery and are carved as beautiful as they reflect the pure Indian culture.

Not to miss that these jhumkas are traditional but are not outdated. Their design is set updated and modern to match the extraordinary designs of outfits. Gold jewellery always remains due to its long lasting glitter and shine which is why it is graded as the most stunning and exclusive jewellery type.

Golden jhumkas add exclusiveness and charm to the entire set and add oodles of grace to one's overall appearance. These Jhumkas when coupled with the modern dresses boost the overall appearance. They are noticed the most at the same time balance the entire outfit that flaunts the elitism. Golden jhumkas have always been in trend so as to complete the make over.



These traditional worn-ups catch the attention for the reason they are unique and are known to catch the glances in a wink. Jagdamba jhumkas have been known to make the look more pleasing and appeasing. They have become love of the wearers worldwide and are perfect gifts if you want to please your lady. The gold plated jhumkas make the overall charm and grace intact. There are many things that are graded superb and fantastic with these jhumkas. The exquisiteness has set their charisma over other similar makes.
Jhumkas Traditional Bridal Jewelry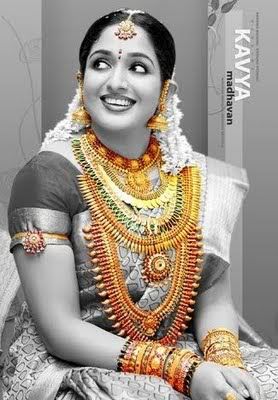 South Indian Actress Kavya Madhavan Wearing Bridal Jewellery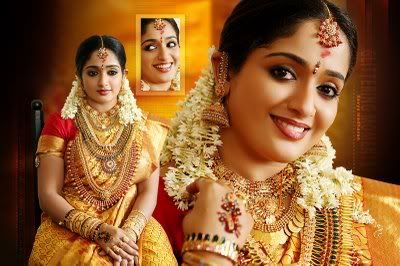 Check out South Indian Actress
Kavya Madhavan's Exquisite Jhumpka Earrings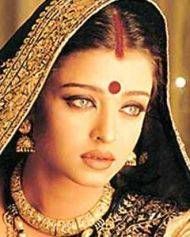 Actress Aishwarya Rai Wearing Jhumpka Earrings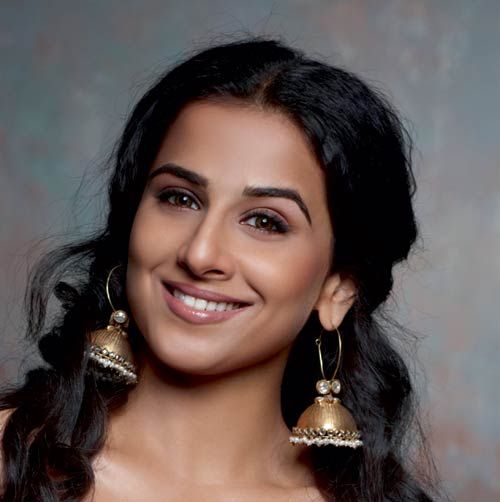 Actress Vidya Balan with Pairing Traditional Jhumpka
with a Contemporary Look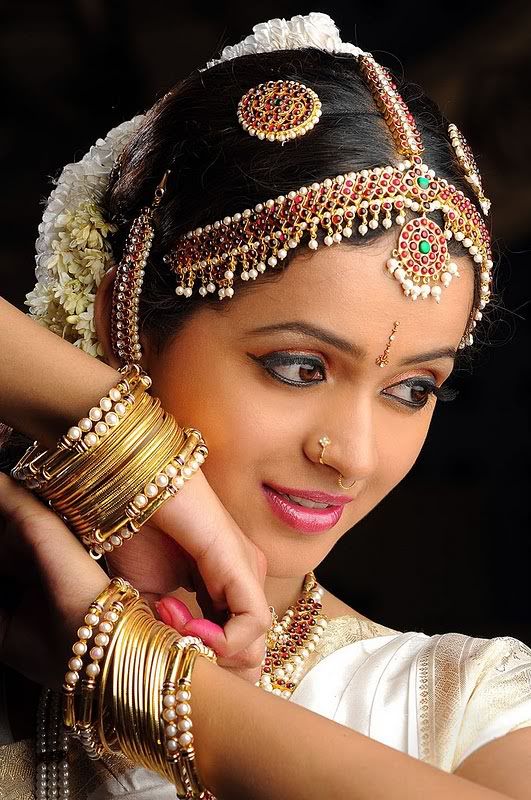 South Indian Bride Adorned with
Traditional Jhumpka and Bridal Jewelry


Indian Bride With a Modern Bridal Look
Wearing Traditional Jhumpka and Bridal Jewelry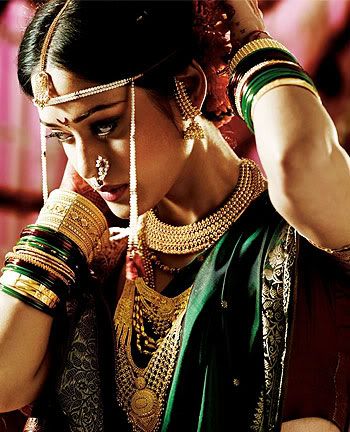 Traditional South Indian Bridal Jewelry
with Traditional Jhumpka Earrings

We recommend you visit BridalSkinCare for Bridal Skin Care Tips and Ideas so that you look your fabulous self on your wedding day! Also visit Simply Home Designs for Stylish Home Design Ideas for your new marital home!
Labels: South Indian Bridal Jewelry 2010
Share